Vietnam Railways worked with NSF
On September 21st 2015, the Vietnam Railways worked with National Standard Finance from USA. National Standard Finance (NSF) is a leading progressive institution in Foreign Direct Investment and Private Structured Debt solutions across the developed, emerging and frontier markets including Africa, Asia, Europe, India, Middle East and Latin America.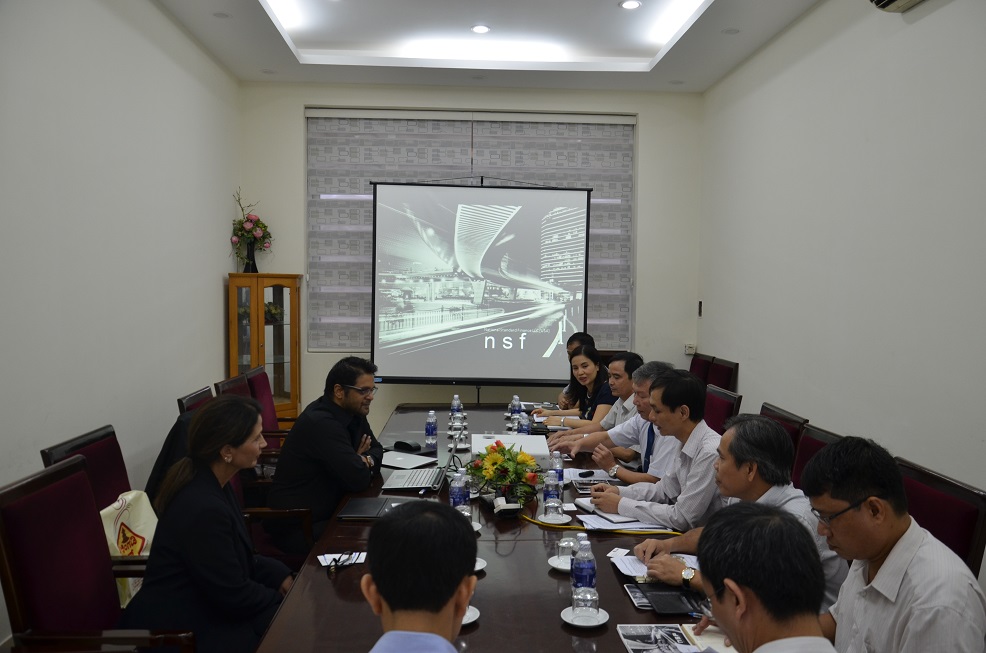 NSF develops and finances infrastructure and real estate assets by bridging the gap between the public authorities' financing requirements and their need to deliver long-term infrastructure assets and services, with the expertise and efficiencies provided by private sector developers and private capital.
NSF proposes Vietnam Railways to invest in infrastructure. Each transaction is around $ 2 billion with various methods such as PPP, DBFOT, DBOT or BOT ...
Mr. Tran Ngoc Thanh appreciates the potential of NSF and hopes both sides to exchange more information to promote cooperation, specially the methods of investment to upgrade the existing Vietnam railway network then modernize and develop it.