UIC had new Chairman
The Executive Board and 87th General Assembly of the International Union of Railways (UIC) were held on 1 December in Paris, in connection with the "Train to Paris" international campaign coordinated by UIC before the opening of the United Nations' COP 21 Climate Change Conference in Paris.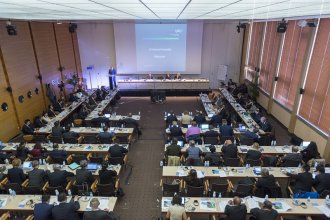 The highlights of the "Train to Paris" campaign included the arrival in Paris of several trains bringing negotiators from different regions to COP 21 on 28 November and the organization on the same day of a High-Level Panel at UIC Headquarters with the participation of leading international organizations.
The first important issue to be dealt with by the UIC Executive Board and General Assembly was related to the governance of the worldwide railway association. This was to recall that Mr. Vladimir Yakunin had to step down last August as President of Russian Railways (RZD) in order to take on new responsibilities in Russia, and consequently also resigned as UIC Chairman.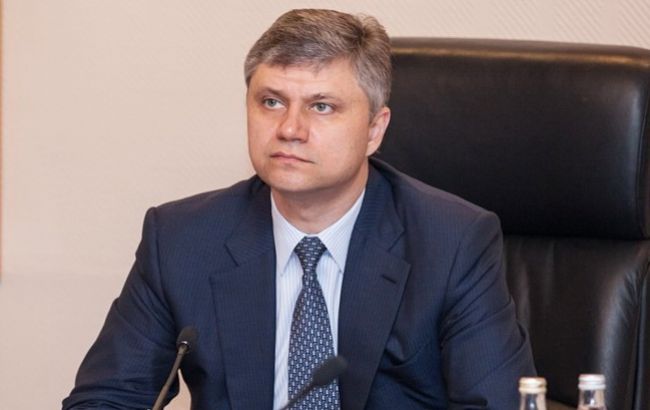 New UIC Chairman, Mr. Oleg Belozerov
The General Assembly according to the statutes had to appoint a new UIC Chairman for the remainder of Vladimir Yakunin's mandate. Mr. Oleg Belozerov, successor of Mr. Vladimir Yakunin as President of Russian Railways (RZD), was unanimously elected by the General Assembly as the new UIC Chairman until 31 December 2016.
In addition, as Mr. Michele Elia, UIC Vice Chairman and then Acting Chairman, recently resigned as the CEO of Italian State Railways (FS Italiane), a new UIC Vice Chairman also had to be nominated. Ing. Renato Mazzoncini, new CEO of FS Italiane, was unanimously elected UIC Vice Chairman succeeding Mr. Michele Elia.