Vietnam Railways Innovation Award 2014
Vietnam Railways Innovation Award 2014 was held on September 22nd, 2015. This award attracted many employees. All the topics under four majors: Rolling stock, Infrastructures, Signal telecommunication and Information Technology.
It is an occasion for the staff to express their creativeness and contribute methods to improve the efficiency of production and management by applying science and technology.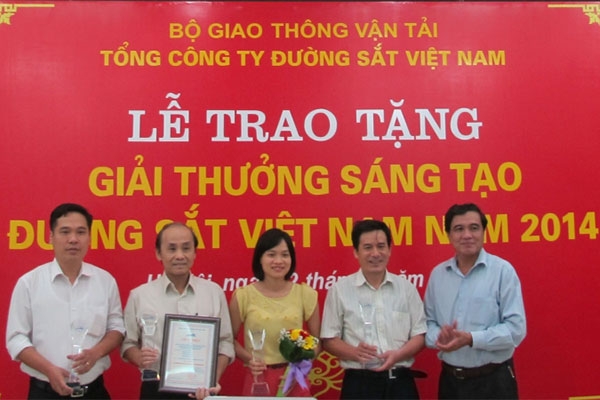 Most of topics are practical. Some of these have been applied successfully and show their apparent effect. By applying technology, process of management as well as production can be changed and shortened, so that company can save billions of VND.
The Evaluation Council had reviewed and selected 11 topics to be awarded. The first prize belongs to the group author from Railways Transportation Operations Center, with topic "Research and Construction program of statistics, compare and aggregation the payment of freight trains – Trains Km and total weight Tons Km." There are 2 second prizes, 7 third prizes and 1 consolation prize.
The 1st contest was held in 1991 with the name "Railways Contest of Science Technology". The contest had been held every 3 year but since 2006, it was renamed the "Vietnam Railways Innovation Award" and became annual award.